Auxesis Pharma is proud of its history of successfully partnering with external organizations that share our purpose to deliver breakthroughs that makes peoples life better. We engage in partnerships with innovators to push forward great science and continually seek new partners that are actively researching bold scientific ideas, capabilities and technologies that have the potential to bring innovative treatments to people. Auxesis Pharma has several key areas of interest where we are looking to partner with others.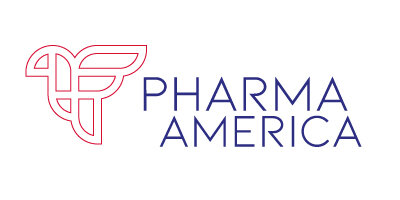 Pharma America Holding Inc.
– will make a positive impact on the world by creating and developing innovative solutions which will revolutionize the medical field of neurology.
We will develop new molecules and plan to expand our reach into the community with a range of services to initiate and maintain face-to-face communication with patients. 
A subsidiary of Pharma America was formed to take the first psychedelic step into sexual healing, a segment of mental health. We aspire to remove stigmas, provide novel solutions, and create an ecosystem focused on a sexual healing revolution. 
We're inspired to foster intimacy by addressing sexual dysfunction and overcome its devastating effects on mental health, by integrating psychedelic medicines and therapy to provide tailored treatments. 
We are a full service agency with excellence in several legal areas and industries. We offer qualified business legal advice to companies and the public sector.
Ramberg's clients mainly consist of Swedish and international public and private companies, industry organizations, Swedish insurance companies, venture capital funds, county councils, municipalities, authorities and public organizations as well as public companies.
Our starting point is always the client's interests and we should be an obvious tool in the client's business. Our advice should contribute to the client's business in every matter.
Our vision is to develop Sweden's companies, organizations and their leaders through practical advice that works. Based on our common, long-term experience and expertise in business management, we tailor unique solutions for each individual company.
Through our consultants, who all have at least 15 years of experience in corporate management, we ensure that the measures are implemented with high quality that meets the customer's and our own goals.
Edlund & Partners is a leading independent Swedish firm for small and medium size companies (SME). Our head office is based in the heart of Sweden, Östersund, and our main markets are the Stockholm region and
the southern and northern parts of Sweden.
Edlund & Partners was founded in 2013 by leading partners, chartered accountants and consultants from Big 4 with the overall objective to transform and improve the business for small and medium sized companies in Sweden.
Our core mission is to deliver high-quality and client adopted advisory services. The foundation is to create long term client relationships as trusted advisors and to be the number one service provider in our area. The firm strives to be the first choice for entrepreneurs and small and medium sized companies.