CEO & Founder, CBO
Market Economist & Certified Drug Consultant
Roar Adelsten is the visionary founder of AUXESIS PHARMA HOLDING AB (publ), Acet Medica AB and CoxyPet Pharma AB. He has spent the past 26 years on research and development, having innovated several generic formulations for clinical trials.
His recent achievements include treatments for human/animal dermal pain; the basis for his most current project. His life's work spans globally in the medical industries of Norway, Sweden and the USA. Among other distinctions in the field, Roar has worked with products for use in surgical reconstructive orthopaedics, joint and bone arthroplasty.
He possesses experience in surgical instruments and techniques for use in endoscopic and laparoscopic surgery, and has assisted with diathermy procedures in operating rooms at healthcare facilities for companies such as Pfizer Howmedica, the orthopedic section of the PfizerMedical Technology Group and Deknatel Snowden Pencer in Atlanta, Georgia.
He also provided training and treatment of first-aid and traumatic injuries, working with the Paramedic and Ambulance Service of the Norwegian Red Cross in Oslo, Norway. Roar holds a BS in Economics & Marketing from the IHM Business School in Oslo, Norway. He is also a certified Pharmaceutical Consultant from the University of Oslo.
Director of the Preclinical Laboratory, Karolinska University Hospital, Huddinge, Sweden
Visiting Professor of Pharmacotherapy, University of Gothenburg. Professor of Transplantation Research, Karolinska Institutet. Professor of Experimental Hematology, Karolinska Institutet.
Senior researcher at the department of Clinical Pharmacology, Karolinska University Hospital.
Post Doctor / Researcher, Karolinska Hospital Pharmacy.
Scientist / Post Doc. at Karolinska Institute, Huddinge, Sweden
Karolinska University Hospital, Preclinical Laboratory, Preclinical Imaging Facility.
Lars lives in Stockholm, Sweden and is a very experienced business advisor.
As such he has an extensive experience from several boards and more than fourteen years of supporting company managers, CEOs, directors and business owners in their business development.
Broad experience from managerial positions, mainly in the IT and Telecom industries. Lars has both a BSc in public affairs and a MSc in Management from Swedish universities. Education includes university courses in marketing on a third level stage. His driving force is to create a better world for everybody.
Strategic Communication, Branding, Public Affairs & Business Advisor
Rune is a driven entrepreneur with extensive experience from corporate governance, management, marketing, civil society, politics all areas of strategic communications.

His twenty years as a consultant have involved a broad and diverse range of engagements in management, governance and strategy, advocacy, brand advice, crisis management and crisis communication. Previous clients include private businesses, organizations and actors from the public sector.
Rune has previously held long term senior positions as Director at the Swedish Association of Local Authorities and Regions and as Head of Information at the former Swedish state agency National Agency for Working Life.
Rune currently works with advice and support for C-level management with a broad range of clients, both in the public sector and private businesses. These projects entail business development, strategy, interim management, branding and corporate governance. Rune is also chairman of the board of the management consulting company Public Partner Group. 
Charlotta is an internationally experienced FMCG & OTC medicine marketing & strategy professional having lived and worked abroad for 25+ years where she has held Senior Director leadership positions.
She has worked both strategically and operationally and has managed teams across
the globe to drive profitable growth in multinational consumer goods and OTC / RX companies through global brand and product portfolio strategies and with considerable experience from building and driving start-ups backed by investors.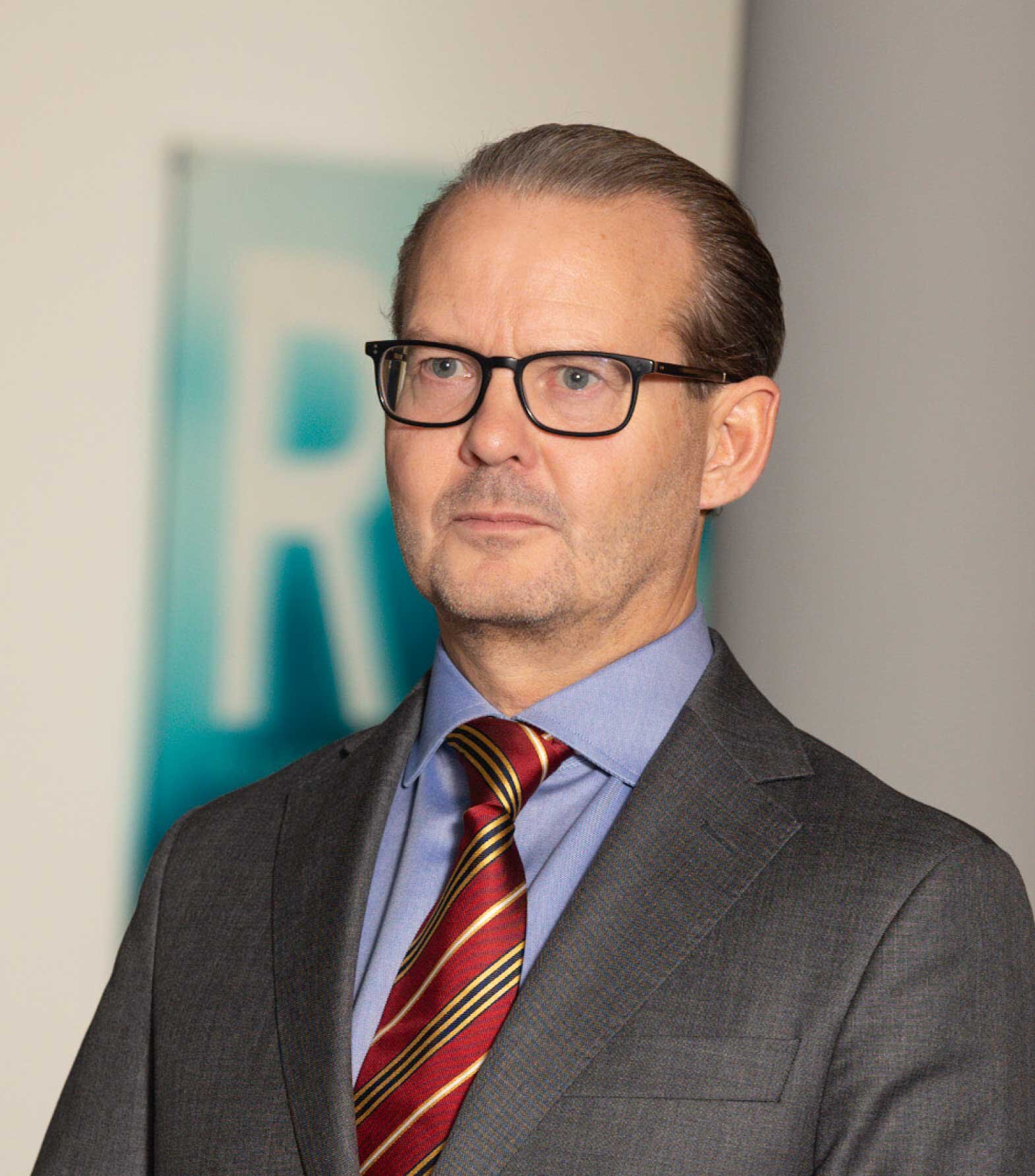 Intellectual Property, Commercial Law Agreements & Dispute Resolution
Peter Hedberg specialises within the practice areas of Intellectual Property, Marketing, Commercial Law Agreements and Dispute Resolution.
Peter is advising Swedish and international companies and has significant experience in infringement proceedings and strategic IP-counselling. Peter has advised clients in several cases within the intellectual property field, as well as other commercial areas.